Modern industrial and manufacturing plants are capital intensive assets, which rely on complex engineering services installations. Production lines and processes are dependent on a large number of variables, which must be measured and controlled continuously to achieve specific targets in quality, output, and efficiency.
As process lines have become highly sophisticated, it has become essential that engineering services contractors provide the experience and knowledge necessary to ensure highest level of installation, which enables efficient and uninterrupted production.
Kirby has over 55 years' experience of working on industrial and manufacturing plants with a blue-chip client base of multinational organisations. Our experience in delivering multi-disciplinary services solutions includes medical devices, semi-conductors, telecommunications and heavy industry.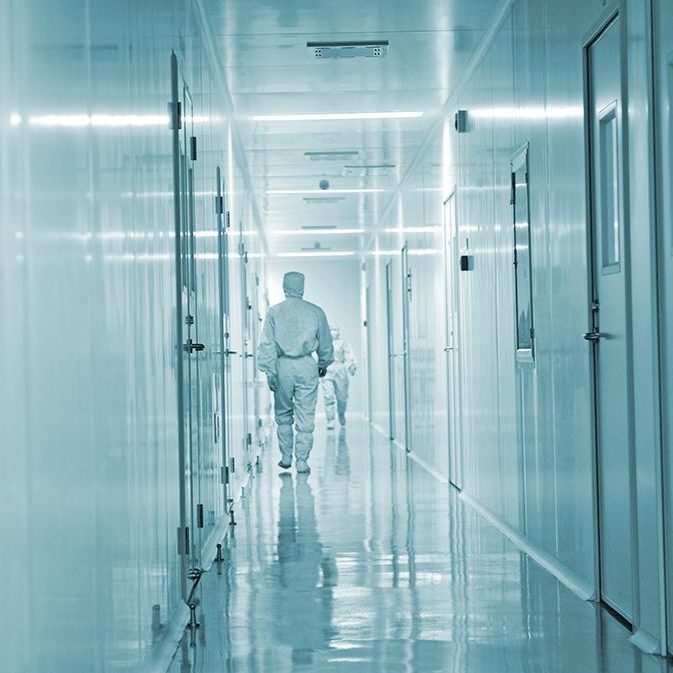 Project: FAB 14 and 24
Location: Kildare, Ireland
Value: €46m
Sectors: Industrial
Services: Electrical Services and Instrumentation and Off-Site Manufacturing
Semi-Conductor Facility Upgrade, Ireland
Kirby was awarded the contract to install all electrical, LSS, communications, instrumentation and controls services associated with a wafer fabrication process conversion project.
The project contained a number of challenges, including fast track project nature, live plant environment containing potentially hazardous chemicals / gasses and management of a large number of directly employed trades peaking at 280. Physically large construction site also necessitated off-site material and plant storage and pre-fabrication.
Against this challenging environment, we delivered a high level of performance across the key project indicators of EHS, quality, schedule, commercial and innovation. Our leadership and management of EHS was particularly effective, demonstrated by ten awards for safety performance throughout the project. Kirby also received five awards for quality of installation and system handover approach.
SCOPE OF WORKS
Kirby scope of works included the installation and commissioning of all electrical and instrumentation services.
The electrical and instrumentation systems installed by Kirby included:
MV Distribution
LV Distribution
Generator
UPS
General & Emergency Lighting
General Service Power
Mechanical Plant Service Power
Fire Detection & Alarm
Access Control, Intruder & CCTV
Earthing & Bonding
Voice & Data Distribution
Lightning Protection
EMS
Impulse Tubing
DCS
Profibus
Scada
Leak Detection
BMS