Kirby has significant experience in the delivery of commercial projects, new office builds, refurbishments and specialised fit-out contracts to its wide and varied portfolio of national and international blue-chip clients.
The commercial services provided by Kirby include electrical and mechanical installations, ICT and data centre fit-out services. Kirby are highly experienced in delivering Grade A office space and carrying out CAT A & B fit-outs to high level bespoke specifications and finishes.
Kirby is experienced in delivering projects to the highest LEED and BREEAM performance ratings to ensure buildings operate efficiently with a low operational cost.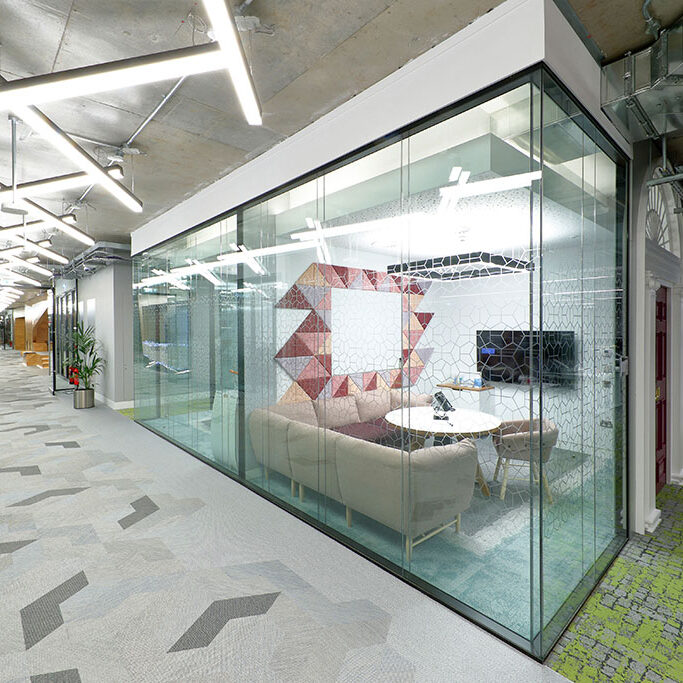 Project: Windmill Lane Phase 1 and 2
Location: Dublin, Ireland
Value: €3m
Sectors: Commercial
Services: Electrical Services and Instrumentation and Mechanical Piping & HVAC Services
Kirby was responsible for the installation and commissioning of all mechanical and electrical services as part of a high end office fit-out for Autodesk, a leading design software and services company.
This projected consisted of two separate phases. Kirby utilised the expertise of our in-house design team and a 3D model was created using the latest Autodesk software which coordinated all services. This ensured high quality installation, minimised delays on site and the project was delivered on schedule.
SCOPE OF WORKS
Kirby was responsible for the installation and commissioning of mechanical, electrical and instrumentation services.
The electrical systems installed by Kirby included:
LV Distribution
General and Emergency Lighting
General Service Power
Fire Detection and Alarm
Earthing and Bonding
Full Dali Lighting Control System
The mechanical systems installed by Kirby included:
Chilled Water
Low Temperature Hot Water
Supply & Extract Ventilation Distribution
BMS
Server Room Air Conditioning
Soils & Waste
Domestic Water Services