Off-Site Manufacturing (OSM)
Pre-fabrication, modularisation and digital construction are employed on most of our projects to drive efficiency throughout the build process. Through early engagement and collaboration, our approach allows us to continuously deliver value to our clients by making a positive impact on key project drivers such as programme, Q-EHS, budget and building life cycle costs, while ensuring the best possible project outcome for our clients.
Kirby has utilised off-site fabrication and modular construction approach for many years and has dedicated workshops to meet specific client requirements. The benefits of OSM can be summarised as follows:
Reduced on-site construction duration.
Reduced management costs and risk.
Higher quality of final product is achieved more efficiently in a controlled factory environment specifically set up for fabrication.
Depending on the module type, manufacturing in factory environment can generate additional cost savings even when additional structural and transportation costs are considered.
Reduced on site commissioning duration post functional module testing off-site.
We have a selection of case studies that provide the details on the recently completed projects involving modular construction.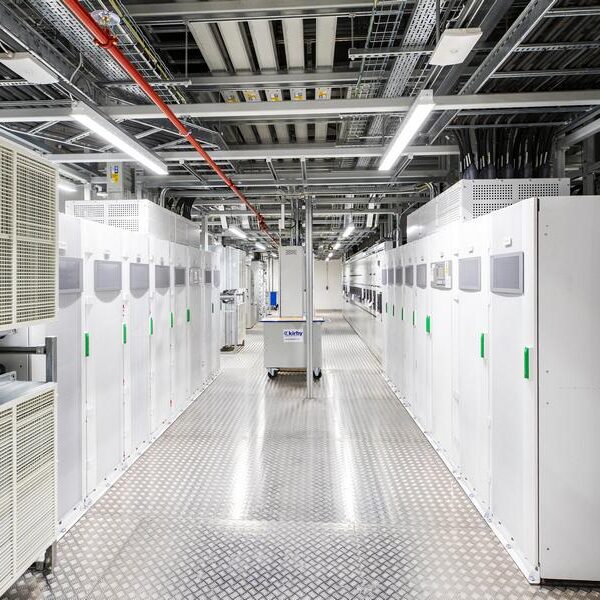 Project: Project Aries
Location: Dublin, Ireland
Value: €75m
Sectors: Data Centres
Services: Electrical Services and Instrumentation, Mechanical Piping & HVAC Services, and Off-Site Manufacturing
Confidential Hyperscale Data Centre, Ireland
Kirby was appointed as the main mechanical and electrical contractor on a 60MW hyperscale data centre project in Dublin for a leading cloud computing provider.
Project Aries involved the construction of two new data centres including commissioning to level 3 and support to client during level 4 and 5. Challenging deployment dates drove the decision making towards modular construction, which ensured design optimisation, reliability and efficiency.
SCOPE OF WORKS
Kirby scope of works included the installation and commissioning of all mechanical and electrical services.
The electrical systems installed by Kirby included:
MV Distribution
LV Distribution
Generator
UPS
General & Emergency Lighting
General Service Power
Mechanical Plant Service Power
Fire Detection & Alarm
Earthing & Bonding
Lightning Protection
The mechanical systems installed by Kirby included:
Supply & Extract Ventilation Distribution
DWS
VRF Air Conditioning
Leak Detection
BMS
Server Room Air Conditioning
Rain Water Harvesting
Humidification Water
Soils & Waste
Domestic Water Services