The sleep-out was a huge success as Kirby employees from across the business got their sleeping bags laid out outside last Friday night and raised almost €34,000 for homeless services throughout the country.
The participants donned many layers to keep out the cold as temperatures dropped down to as low as 5 degrees during the night. Our teams set out by a campfire with hot chocolate and tea to stay warm before hearing Michelle Hynes from Focus Ireland speak on the positive impact that the funds raised will have on individuals who would bare these conditions every night.
On the importance of Kirby's donation, Michelle Hynes stated that:
"Kirby Group Engineering and its employees have been instrumental in the success of Focus Ireland's 'Shine A Light' 2023 campaign. In a time when the homelessness crisis is at its very worst, it is uplifting and inspiring to see the stance Kirby has taken to support some of our society's most vulnerable people. The impact you will have by raising an astonishing €33,785 could help us place 45 families with children into long-term accommodation or help us provide crucial support to 67 children who are currently living in emergency accommodation. On behalf of Focus Ireland and the people we serve, we want to sincerely thank Kirby for supporting us this year and hope we can continue to work together well into the future."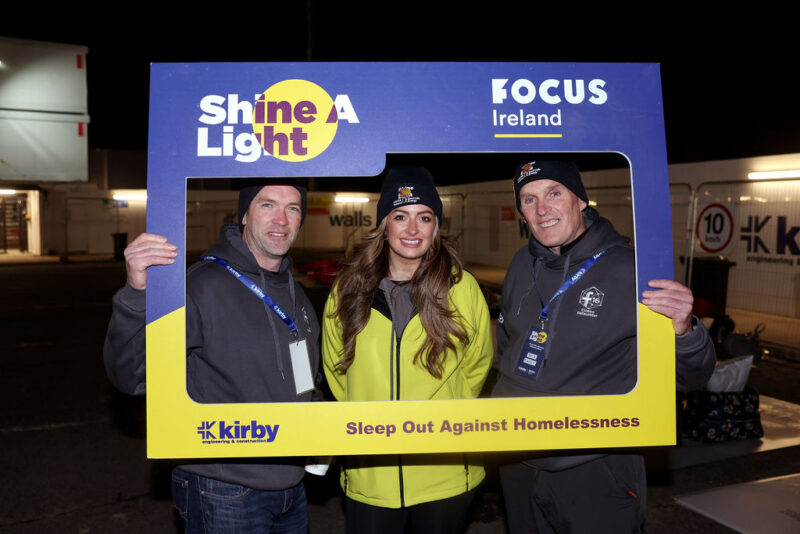 Along with the monetary donation Kirby, in collaboration with Musgraves, also donated food packages to Focus Ireland to be distributed to those in need.
Our Project Director Taidgh Dooley was responsible for organising the event and was delighted with the support he received from the within Kirby community: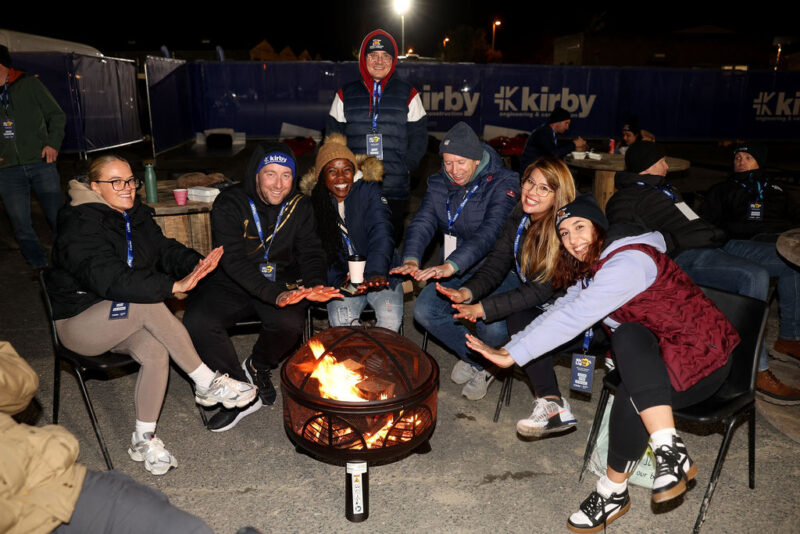 "I'm proud of everyone in the Kirby team for coming together to take part in this fantastic event for such a great cause. I'd like to thank everyone who donated along with our corporate & site partners for their contributions also. These kinds of events are important to us here at Kirby because they reaffirm our commitment to having a positive impact on the community around us".