Nurturing a diverse workforce is a well rooted concept at Kirby. The family-founded business has proudly welcomed colleagues from around the world for many years, and now has 42 nationalities represented across the business.
In recent years, the company's Pre-Construction team decided that its future strength would be in diversity and taking this to the next level would be key to sustaining their high-performance levels in the future.
Pre-Construction Director Sean Rapple was determined to cast the talent net wide: "Our team needed to grow to match the wider business needs, so I led an international search to recruit the best available talent.
I was sure that by investing in attracting talent and aligning ourselves with the new ways of working, we would create the right environment for a more diverse workforce.
If we could show how serious we are about looking after people, we could get the best people to come to us. If they're happy in their working environment, that's good for the business, so it's a win-win".
When Kirby engages with someone overseas about a new opportunity, they provide a comprehensive level of support both in advance of and after they move. Sean says everything is taken into account: "We consider the individuals' full circumstances in relocating including non-work related matters, sourcing accommodation, advising on schools, sporting, cultural, social events and so on. All of these elements have gone a long way to ensuring people feel integrated into their new surroundings".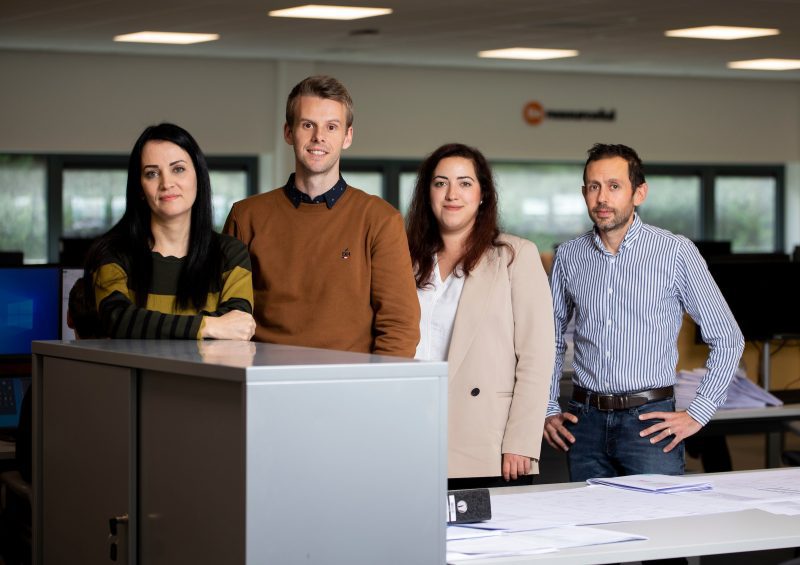 Andre van Zyl joined Kirby from South Africa last year and is now based at their Limerick office. He says the company's approach to welcoming international staff sets it apart:
"After signing the offer, I thought there wouldn't be much interaction until I arrived in Ireland. Our HR team phoned me at least once every second week to catch-up on administrative arrangements and to provide guidance on any questions I had. My line manager also contacted me frequently, so I was well informed and knew what to expect even before my first day at the office. Kirby personalised my onboarding process to be fine-tuned for my new role within the business."
For Corina Buta, who joined Kirby as an Assistant Estimator from Transylvania, Romania, it wasn't just the administrative support that she valued on her arrival: "In my first week with Kirby I was called by most of my colleagues to welcome me to the team and to introduce themselves. This may be a small thing for them but it's really important for the new people in their onboarding process. At Kirby you are evaluated and valued by your professional skills and knowledge, not by your nationality".
Lina Kontar, a Senior Cost Engineer had been living and working in UAE for twenty years when she made the move to Ireland and Kirby. With a daughter in secondary school, she was anxious about the impact of the move: "But the supports and help I received from Kirby's estimation team and especially the Estimation Manager, and HR team made me settle and feel that I am part of Kirby's team. The first day I joined Kirby, the Estimation Manager, introduced me to every employee in the office, and they showed a lot of welcoming. I felt from the first day that the employees in Kirby are accepting any colleague whatever is his or her nationality, and they will evaluate you from your work effort and professional skills only".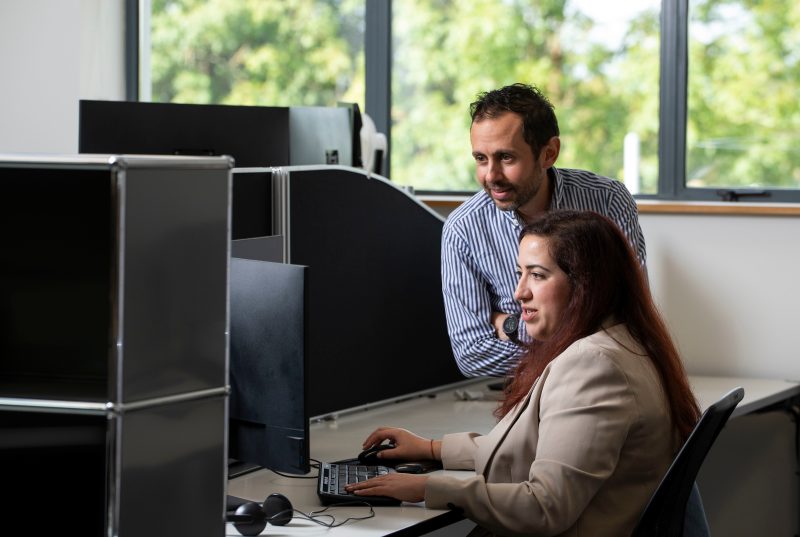 Cuneyt Micallef is a Mechanical Cost / Design Engineer who came to Kirby from Malta last year and has settled with his family in Clare. He's happy that one of his long-term goals has been fulfilled through working with Kirby: "Working abroad has long been on my to-do list partly to further develop my skillset and help with my career progression. Having to leave my home country was not easy. However, everyone at Kirby made this transition as smooth as possible and through this, I have found a new family and friends within Kirby. They constantly make me feel at ease and make me feel one of their own. They provide guidance on a constant basis and the most insightful information".
With the majority of Covid restrictions now lifted, Kirby is reintroducing social events as part of the formal and informal aspects of making new colleagues feel welcome – something that had been missed when guidelines were in place. The firm recently staged the first ever Kirby Way Cycle, bringing nearly 200 people together for a challenge which has so far raised over €450,000. The fun and reward of working as a team on the project was a significant motivating factor in the challenge, as well as building further on Kirby's reputation for helping good causes.
Part of the reward for welcoming and promoting a diverse workforce is that Kirby's international colleagues help to expand the company's supply chain. Each new hire brings new potential contacts and opportunities for Kirby, while their cultural and language backgrounds help the firm incorporate an understanding of how business works in a growing number of locations.
For Sean, supporting international employees' transition to working with Kirby is the start of a long term relationship: "Of course, the integration of many different nationalities has been a learning curve for us, and our company's family ethos has really helped in this regard. Throughout our growth and success we have never lost sight of the fact it is our people who have got us where we are, and ensuring we have happy, motivated people is our ultimate goal".
Kirby's Pre-Construction team alone now boasts a team of thirteen nationalities from right around the globe, based in the company's international locations. Sean says they're happy their progress is being recognised in the industry too: "As part of our continuous improvement as a business we embarked on a journey with Investors In Diversity, after we gained Investors In People Platinum status. We secured Bronze accreditation for Investors In Diversity on our first attempt and are currently working towards Silver accreditation. At the end of the day, ensuring diversity in a workplace is one thing. Investing in making sure a diverse group of people feel like a team, reaching towards the same goal is the ultimate success.
As we look to the future and reflect on the diversity and integration of our team, we truly believe this has developed and grown our business. Having a vibrant and diverse group of people will be a huge advantage for Kirby as we navigate our business in an ever-changing engineering & construction landscape".
Read the full article in pdf format here: https://www.flipsnack.com/CIFConstruction/cif-construction-magazine-september-october-2022.html